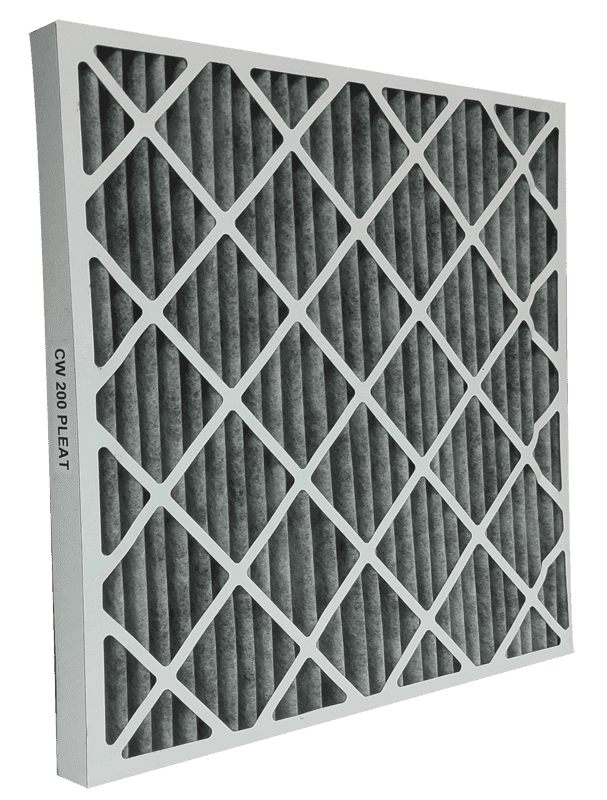 Indoor Air Quality
in Newark-Heath,  Ohio
Indoor Air Quality is intimately tied to home comfort. Because of this, we at Newark-Heath Heating & Cooling offer homeowners and business owners throughout Central Ohio a wide selection of products and services to improve your residential air quality and create a cleaner, safer, and healthier environment for everyone. 
This is especially important when one considers the amount of time most people spend inside their homes. In an ever-changing world, indoor air quality is of the utmost importance. And we understand this. We offer products that not only target the more obvious sources of air pollution, which come from our cooking, cleaning and daily activities, but also the not so obvious stuff floating around in our indoor air supply — including toxic and harmful stuff like bacteria, viruses and mold, which are known to be harmful.  
Whether you live alone or you have family living with you in your home, your indoor air quality is something you should take seriously. We offer residential and commercial indoor air quality testing to find things like carbon monoxide, radon and other deadly gases. We also have cutting-edge products like the i-Wave-R, Blue Tube UV Lights and other air purification systems that help target this deadly stuff. We offer humidity control systems which help you manage your humidity levels and smart thermostats, which are compatible with IAQ products and smart home friendly and capable of helping you manage your air quality and comfort levels.  
What is Indoor Air Quality? 
Indoor Air Quality is the term most commonly used to refer to the quality of air in buildings and structures. Term especially describes how this quality relates to the health and comfort of the people living in the home or building and other occupants. In residential dwellings, this refers to the people living in the home and the people as well as people visiting. Recent studies performed by the Environmental Protection Agency show indoor air is often up to five times more polluted than the air outdoors. This increase in indoor air pollution is due to the fact that a lot of modern day building practices. Today's building practices are designed to save money and be more energy efficient — keeping the heated and cooled air inside the place. To do this, today's homes are designed to be very air tight with more insulation than ever before. 
To make matters worse, air tight dwellings lack natural ventilation to bring in fresh air. Meanwhile, everyday living often generates airborne contaminants such as dust, dirt, and pet dander. Homeowners need to be mindful of these things. You also need to be mindful about the use of cleaning supplies, personal hygiene products and food preparation. All kinds of pollutants get trapped in the dwelling because of poor ventilation and get recirculated through the home's air ducts. To improve air quality, Newark-Heath Heating & Cooling offers a wide range of products and services that work alongside HVAC equipment.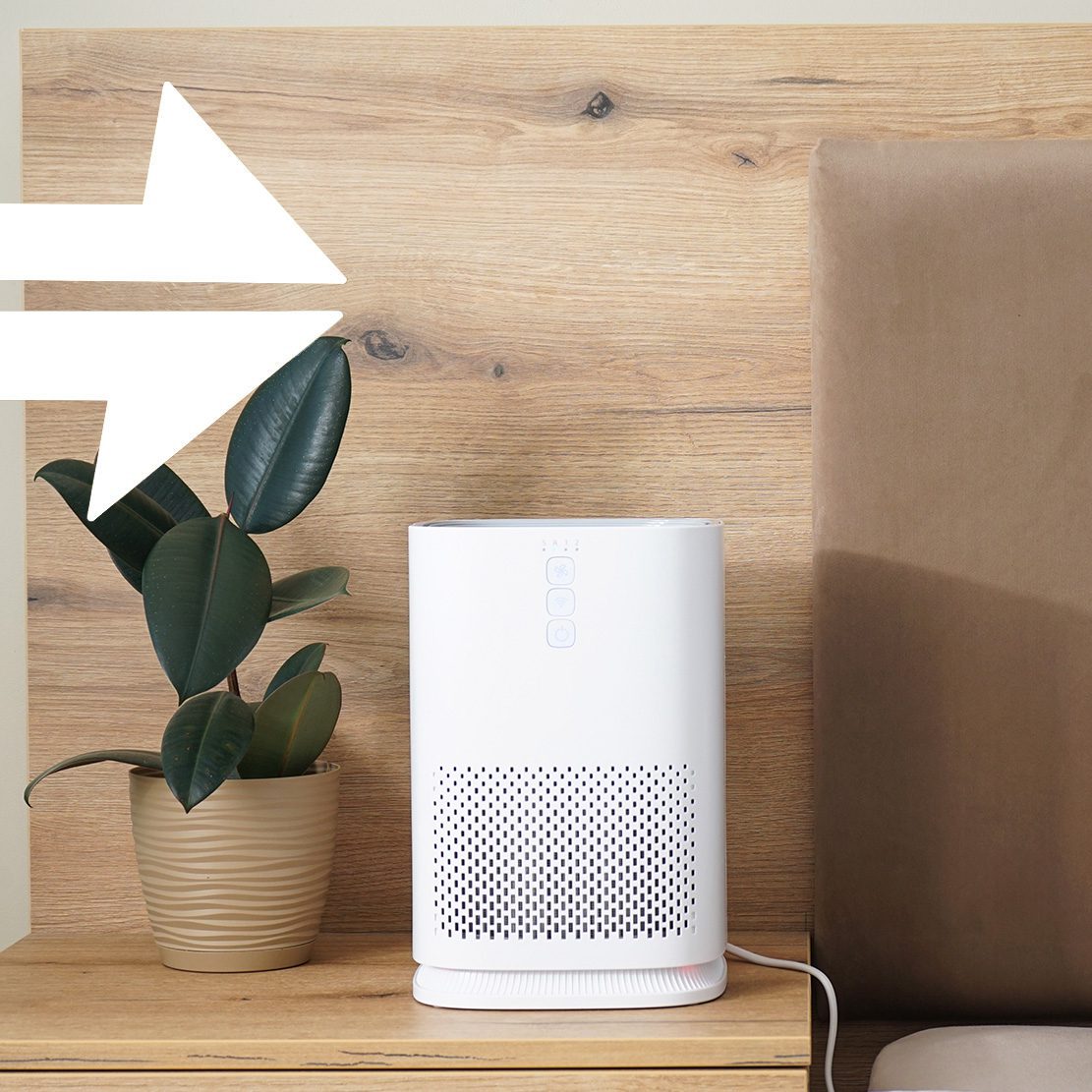 Why is IAQ Important?
The impact indoor air quality has on human health is paramount. In the past few years, air pollution has been associated with millions deaths across the world – more than malnutrition, alcohol use, and physical inactivity combined.  
Older Ohioans are particularly susceptible to some of the nasty health risks associated with poor indoor air quality. This is largely because of the aging body's decreasing ability to compensate for the effects of various environmental hazards. Although air pollution might seem like something you would only need to worry about when you're outdoors, the vast majority of our exposure to the more harmful sources of outdoor air pollutants actually occurs indoors. And we all spend a lot of time indoors.  
With the Covid-19 pandemic exposing how poor indoor air quality has become in many indoor spaces, we at Newark-Heath Heating & Cooling go above and beyond when it comes to your indoor air care. We offer all types of home comfort solutions and we don't stop there. We put tremendous care in all-around air care. 
With the health effects from poor indoor air quality ranging from minor to severe, we offer a wide range of products and services to prevent headaches, tiredness, nausea, dizziness, itchy nose, irritated eyes, and scratchy throat and other health symptoms caused by poor air quality. 
We understand how important indoor air quality is, so we do whatever it takes to make your life easier, make your home comfortable and make breathing conditions optimal all the time. 
HVAC FINANCING
Buy Today, Pay Over Time with HVAC Financing
It can be expensive to replace and install home HVAC units. However, paying for repairs and work needed for your older equipment can be even more expensive. If you currently have outdated, inadequate HVAC equipment, we offer budget-friendly options to help optimize your home's heating, cooling, and ventilation.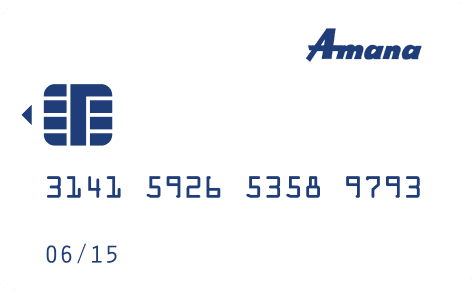 Lowers Utility Bills
Upgrading to a newer A/C from Newark-Heath Heating & Cooling will help improve your air quality. This new, better running system will enable you to keep your home cool more efficiently. Newer models are also cheaper to run. They can even end up paying for themselves in a fairly short period of time. 
Healthier Home Environment
The more polluted the air is inside our homes, the more easily we are to fall prey to allergies, asthma and other breathing related ailments. Even minute amounts of indoor air pollution can affect our health, well-being and stress levels. It prevents optimal health and energy levels across the board. Newark-Heath Heating & Cooling offers Central Ohio a whole line of A/C systems with advanced dehumidifying features that makes breathing easier all year long. 
Removes Unwanted Odors
Having a healthy indoor air environment makes it harder for things like mold and mildew to form and for other types of germs to develop. A quality air filtration system also contributes to the elimination of unwanted indoor odors. It stops bacteria, mold, germs, viruses, and other pollutants from circulating. 
Improved Sleep
Having better indoor air quality means we are less likely to become sick. Having cleaner air will also improve the rest we get. As noted above, this reduces stress and improves our sleep. Cooler temperatures improve sleep because our bodies relax and rest better in cooler temperatures.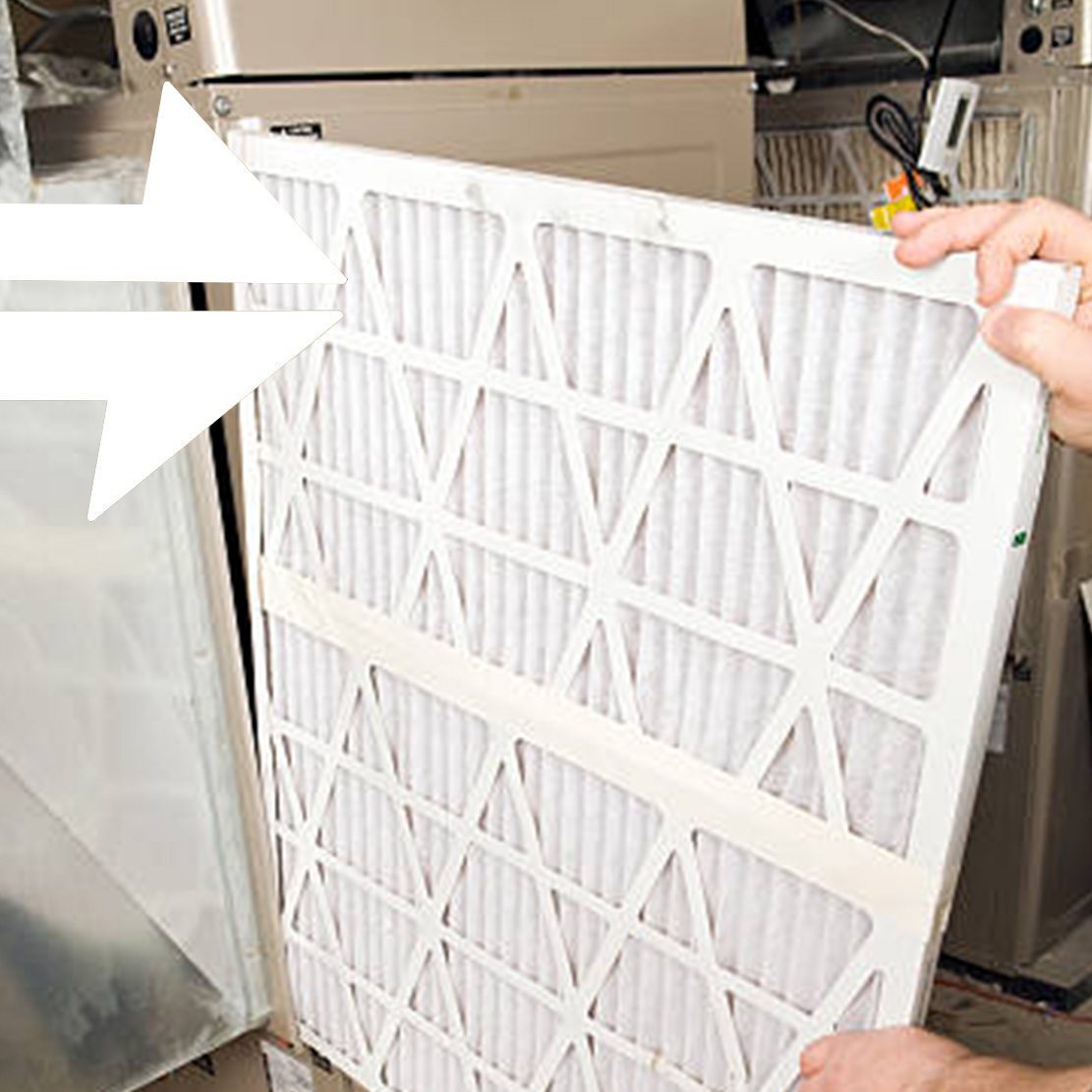 Duct Cleaning *Limited Availability
Although this service is only offered on a limited basis (during specific times of the year), we offer air duct cleaning, or ductwork cleaning throughout Greater Newark, Greater Heath and throughout Central Ohio to help you improve your overall indoor air quality. 
Air duct cleaning includes having all your existing air duct system, including all the supply lines, intake valves and return air vents cleaned by an HVAC professional who specializes in air duct cleaning and has specialized ductwork equipment. Air duct cleaning also includes cleaning the insides of registers, fans, grills, and the HVAC system, in addition to cleaning the furnace.  
Our team of technicians at Newark-Heath Heating & Cooling perform a thorough cleaning of your entire air duct system, from top to bottom. After dislodging anything that needs removed, we also perform a sanitization process to effectively wash out anything that might be left behind. Throughout this process, we can also inspect your air filter and change it if required to performing a final test and assess your HVAC system's performance and ensure everything is properly working.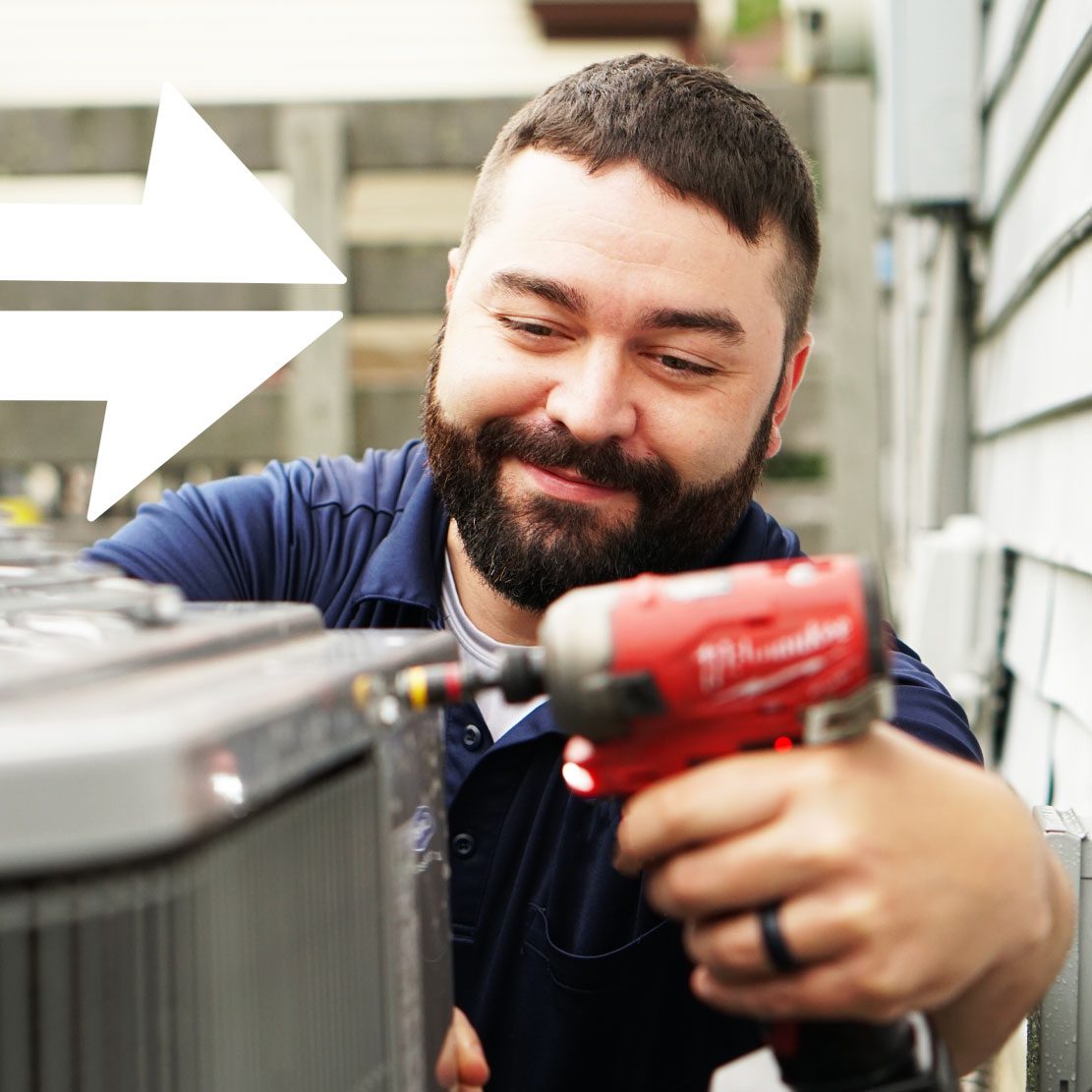 What are symptoms of poor indoor air quality?
Some of the symptoms associated with poor indoor air quality include health related issues such as fatigue, shortness of breath, headaches, sinus issues, dryness, shortness of breath, dizziness. Strange odors are another sign of poor indoor air quality, in addition to having to replace air filters more frequently. Other signs include humidity levels and static electricity. Poor air quality, if it's bad enough, can cause problems related to sleeping. 
How can I improve indoor air quality?
For starters, if you want to improve your indoor air quality, you should start by having your indoor air tested. Once you know what's floating around in your home, you'll then want to look into source control. Typically, the most effective way to improve your indoor air quality is to remove each individual source of air pollution and reduce all unwanted emissions. Some of the sources of indoor pollution, such as asbestos, can be sealed or enclosed. Other sources, such as gas stoves, can be adjusted to minimize the level of emissions. 
Why is indoor air quality so important?
When polluted air gets into our lungs, these harmful substances can make their way into the bloodstream and be carried to our internal organs. This stuff can reach the heart and brain. This isn't good. It can lead to severe health related issues such as asthma, cardiovascular diseases, breathing problems and even dangerous forms of cancer. Over enough time, if air quality is poor enough, it can reduce your quality of life and the number of years you are alive.